MIVG
Mackenzie Ivy Global Equity ETF
Why invest in this fund?
Seeks to protect on the downside and grow investor capital.
Going global provides diversification and better opportunities.
A well defined, proven process.
The portfolio manager generally does not expect the cash holdings to exceed 5%.
Key Facts
Units Outstanding
Sep 23, 2020
Management Fee | MER
Mar 31, 2020
MSCI World Total Return Index CDN
Eligible for Registered Plans
ETF Characteristics
Trailing 12 - Month Yield (Aug 31, 2020)
Distribution Yield (Aug 31, 2020)
Last Paid Distribution (Jan 3, 2020)
Commentary
Resources
Fund Materials
= Login required for access
Regulatory Documents
= Login required for access
Investment Teams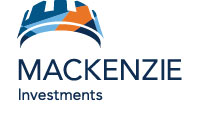 Mackenzie Ivy Team
The Mackenzie Ivy Team's investment approach is concentrated portfolios and a blended growth and value investment style. The team focuses on low volatility and preservation of wealth.