Updates from our Chief Economist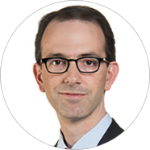 Todd Mattina
Senior Vice President, Chief Economist, Portfolio Manager, Team Co-Lead
Todd Mattina, Senior Vice President, Chief Economist, Portfolio Manager and Co-Lead of Mackenzie Multi-Asset Strategies Team, shares monthly insights on the economy, markets and more.
April 20, 2020
China's Q1 GDP growth rate of -6.8% is the weakest since 1992, reflecting shuttered productive capacity during the lock-down. However, China has re-opened and activity is returning rapidly.
April 16, 2020
Government budget deficits this year are expected to surpass the 2008-09 recession. After the crisis, governments will need to rebuild fiscal space and ensure public finances are sustainable on a long-term footing.
April 9, 2020
Canadian job losses in March were 40% of total employment gains since the Great Recession. While many jobs are expected to return once the shutdown is over, the scale and speed of job losses highlight the urgency of supporting lost incomes.
April 7, 2020
For those who look to Italy's experience with social distancing policy as a means to contain the spread of COVID-19, the recent peak in the daily number of new cases is noteworthy.
March 19, 2020
As governments face the largest budget deficits since the Great Recession, strong fundamentals are important to underpin a "whatever it takes" fiscal policy response. Amongst the G-7 countries, Canada and Germany have the most fiscal space to accommodate larger budget deficits as needed.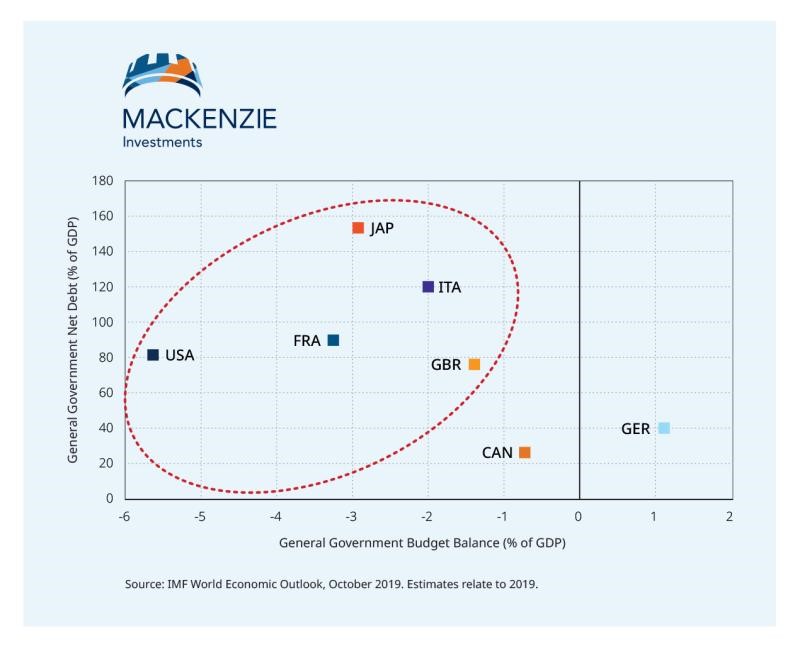 Commissions, trailing commissions, management fees, brokerage fees and expenses may be associated with investment funds. Please read the prospectus before investing. The indicated rates of return are the historical annual compounded total returns including changes in unit value and reinvestment of all distributions and does not take into account sales, redemption, distribution, or optional charges or income taxes payable by any security holder that would have reduced returns. Investment funds are not guaranteed, their values change frequently, and past performance may not be repeated.
The content of this commentary (including facts, views, opinions, recommendations, descriptions of or references to, products or securities) is not to be used or construed as investment advice, as an offer to sell or the solicitation of an offer to buy, or an endorsement, recommendation or sponsorship of any entity or security cited. Although we endeavour to ensure its accuracy and completeness, we assume no responsibility for any reliance upon it.
This document includes forward-looking information that is based on forecasts of future events as dated above. Mackenzie Financial Corporation will not necessarily update the information to reflect changes after that date. Forward-looking statements are not guarantees of future performance and risks and uncertainties often cause actual results to differ materially from forward-looking information or expectations. Some of these risks are changes to or volatility in the economy, politics, securities markets, interest rates, currency exchange rates, business competition, capital markets, technology, laws, or when catastrophic events occur. Do not place undue reliance on forward-looking information. In addition, any statement about companies is not an endorsement or recommendation to buy or sell any security.